Golf carts are adaptable vehicles that may be used for various tasks, from delivering people and equipment on the fairway to moving products inside a warehouse – that's what makes golf carts so popular!
If you're seeking a cozy, dependable, and affordable vehicle to handle daily utility chores or help you out with your favorite hobbies, golf carts are the solution. Not sure if a golf cart is right for you? This guide highlights the benefits of owning a golf cart and the best uses if you own one. 
If you were to ask us, "What is the most significant golf cart myth?" we'd say that it's the idea that they're only good for golfing.
While golf carts are fantastic for traveling around the golf course, they're also a big benefit during a variety of work and leisure activities. While they started out only for the golf course, golf carts have gained popularity as personal vehicles with a wide variety of uses.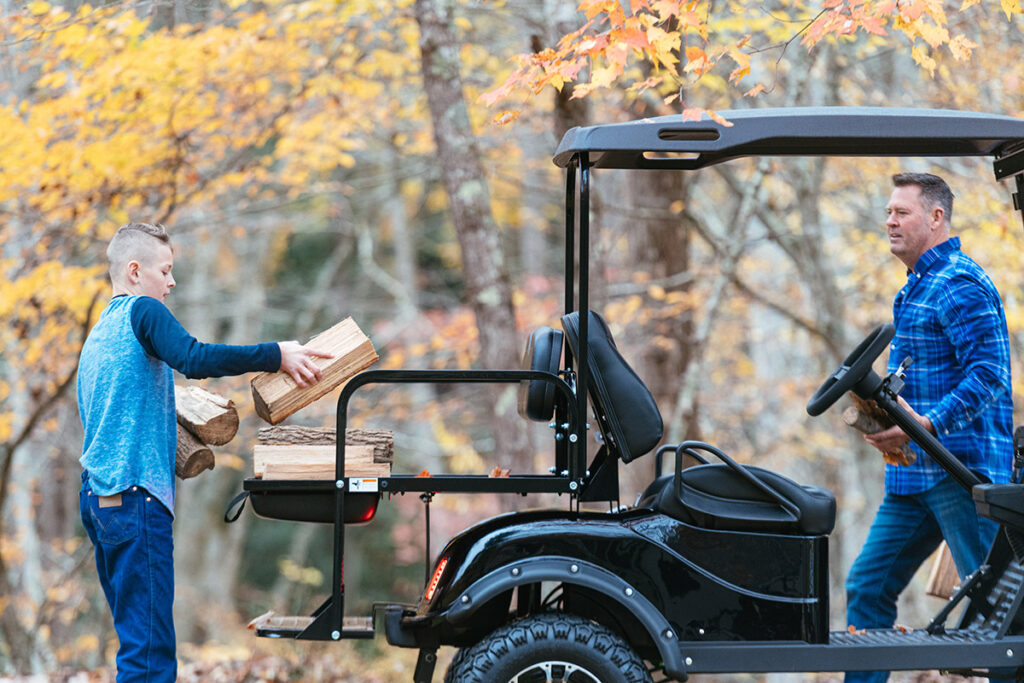 Flexibility
In addition to having many purposes, golf carts are also quite convenient and fun to use. But owning a golf cart is a luxury that's affordable for many people. For a fraction of the cost of a traditional vehicle, you can have a vehicle that's perfectly suited for the golf course, local nature trails, large business campuses, and drives around the neighborhood. One of the many benefits of owning a golf cart is that you can use them for so many other activities than just golfing. You can take it for a spin around the block and even run errands in it.
There are a wide variety of golf cart models and brands to choose from, giving you the flexibility to choose anything from an entry-level model for driving around the golf course to a rugged golf cart built for off-roading and hunting trips. New golf carts are frequently divided into low-range, mid-range, and high-range categories.
Affordability
In general, new and used golf carts are relatively economical. On average, a brand-new golf cart with all the bells and whistles costs just a few thousand dollars. Even the maintenance is cheap on electric golf carts. The biggest issue you might need help with is maintaining your golf cart batteries. You can get the batteries replaced at reasonable rates, but if you properly care for your batteries, they will last you many years.
Most golf cart maintenance is easy to do at home, so you can also save on the cost of repairs. If you do ever need to take your golf cart to a tech, repairman, or golf-cart repair business, the cost will be significantly lower than the maintenance costs at a regular automobile repair shop. You may be surprised to learn that some of your neighbors are very handy and repair golf carts as a hobby in their retirement, especially if you live in a community where golf carts are common. In most cases, they charge much less than a golf cart repair shop, and if you're lucky, they might even fix your golf cart for free!
Saving on Fuel
When you own a golf cart, you will save a ton of money on fuel. You won't need to purchase gas to operate a golf cart because the newest models are powered exclusively by electricity. If you drove a full-size automobile instead of a golf cart to drive to the neighborhood pool, you would need to gas up regularly; but if you drive a golf cart instead, you only need to worry about plugging it in when you get home. Electric golf carts are also environmentally friendly and produce no emissions at all.
As a general rule, though, electric golf carts are much cheaper than gas-powered ones. Electric golf carts are cheaper to operate for the same reason that they are cheaper to buy. Because their internal composition is simpler than a gas model, they require fewer components to function. While it is possible to arm your gas golf cart with a muffler, it's impossible to silence the engine noises completely. This can end up disturbing the peace of the golf greens. Electric golf carts were designed to be as quiet as possible; they are even employed for hunting because they don't scare away wildlife. They also produce emissions, require regular engine tuneups, and can require costly repairs if you don't maintain them.
Usability
Using a golf cart is incredibly straightforward. You turn the key, step on the gas, and take off! If you want to take your golf cart off cart paths and onto paved streets, you may require additional features like headlights and tail lights, rearview mirrors, and turn signals, but these features aren't required for many common golf cart uses. The simplicity of use is accessible for everyone, including the grandchildren!
Simple to Control
Golf carts are simple to control. You don't need to be concerned about driving a large vehicle like a full-size car. Using a golf cart makes it easy to navigate narrow curves, fit into constrained parking spaces, and travel on narrow cart paths.
Fun to Operate
Golf carts are a lot of fun in general. If you live (or want to live) in a golf cart community like The Villages in Florida or Sun City in Arizona, a golf cart will improve your quality of life. Several golf cart-friendly communities host entertaining festivals, parades, shows, picnics, potlucks, and other events for people to enjoy. How about cruising in your MD cart while holding a refreshing beverage on a warm day? With the sun shining and the wind in your hair, you won't find a better way to spend the weekend. 
Running Errands
First, check with your local community authority to see if driving a golf cart on public roads is permitted in your town. California golf cart owners should use caution and become familiar with the traffic laws before traveling outside of their local course. The California DMV lists all the rules and laws you should be aware of on its website before you drive your golf cart around your community. But if your community does permit golf carts to be used as a mode of transportation on its roadways, a golf cart is a fantastic substitute for a car or SUV!
Electric Golf carts get excellent "gas mileage" and can help you avoid spending hundreds of dollars on fuel annually. Gas prices won't be a concern for you if you're driving an electric golf cart! Golf carts are also incredibly agile and can quickly enter and exit confined locations.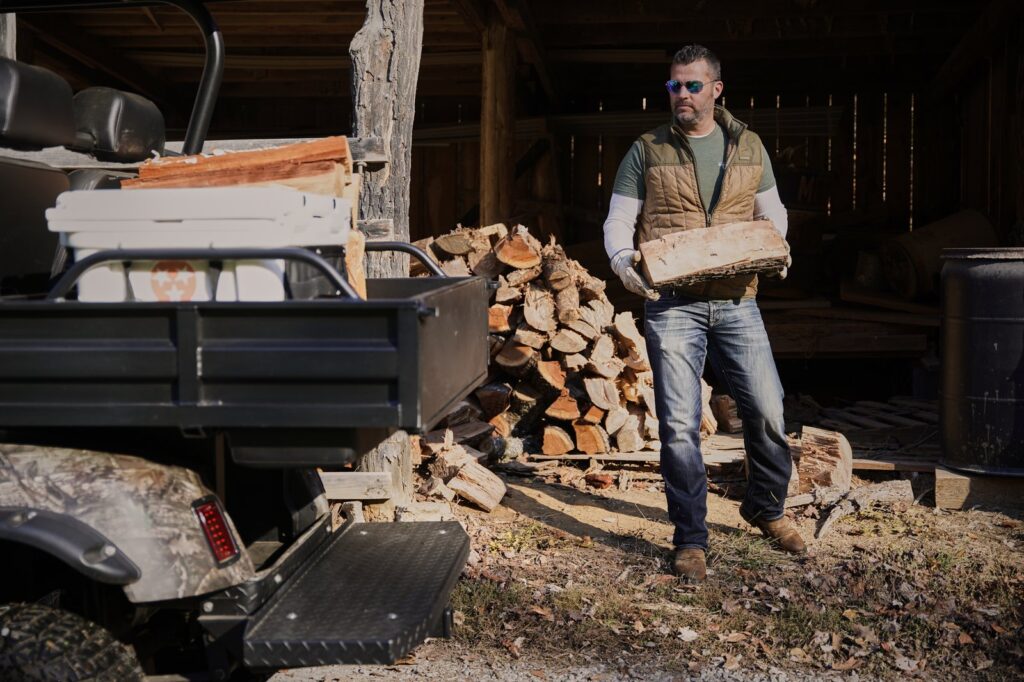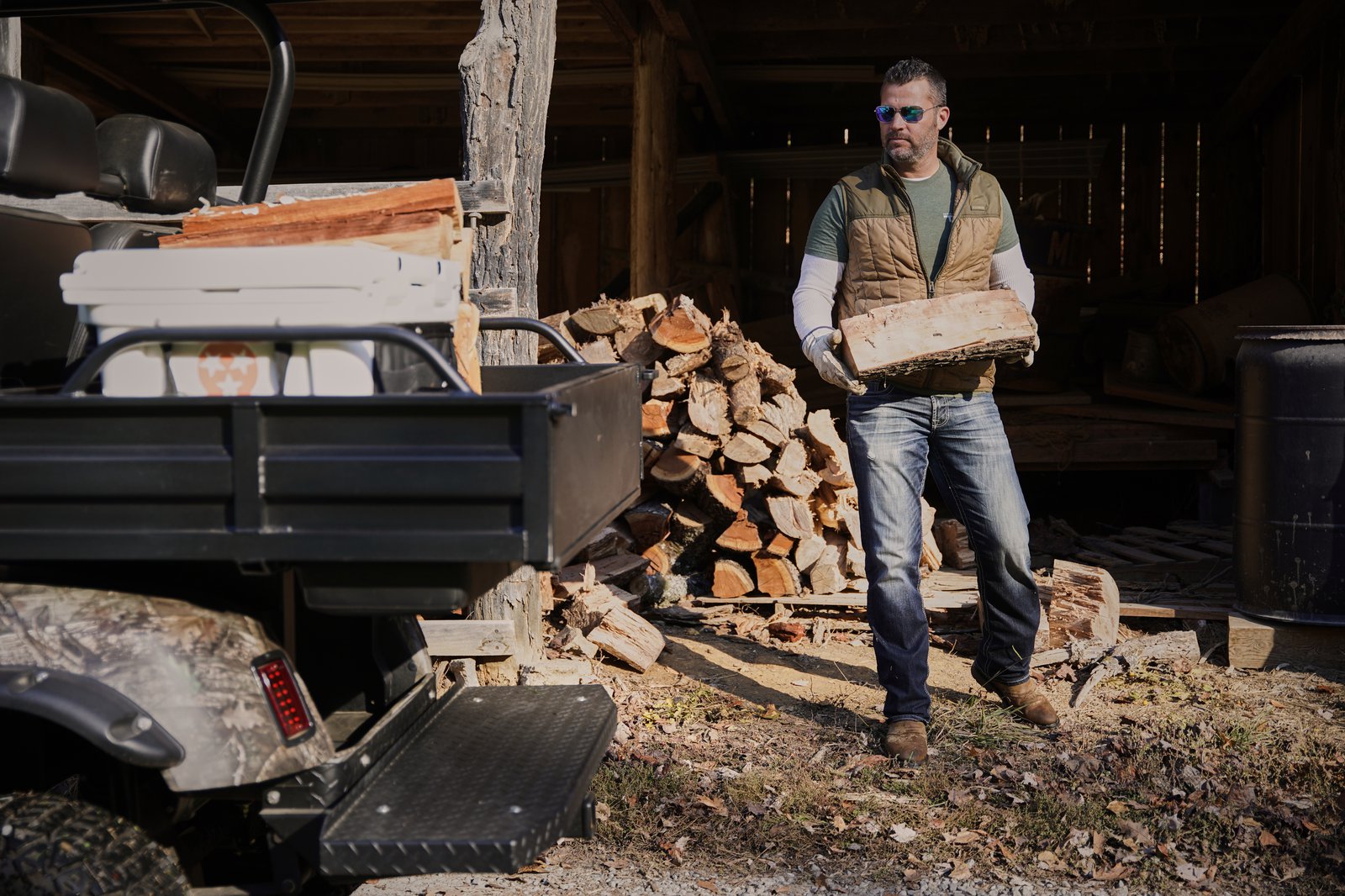 Working on Your Yard
Conclusion
When you purchase an electric golf cart, you will benefit from its usability and ease in maintenance. It's a great substitute for fuel-inefficient cars. You can get electric models at an affordable price and even upgrade them to feature the amenities you want to improve your enjoyment. Owning an electric golf cart can save money on fuel and maintenance.
If you're looking to purchase the best golf carts, turn to Golfcarts.com. We have a wide selection of golf carts to choose from. Do you want to own a good-looking, powerful golf cart? Our Legend and Beast models are the ones for you! We also offer entry-level golf cart models, upgrade features, and golf cart maintenance. So get in touch with us and visit our dealership today!