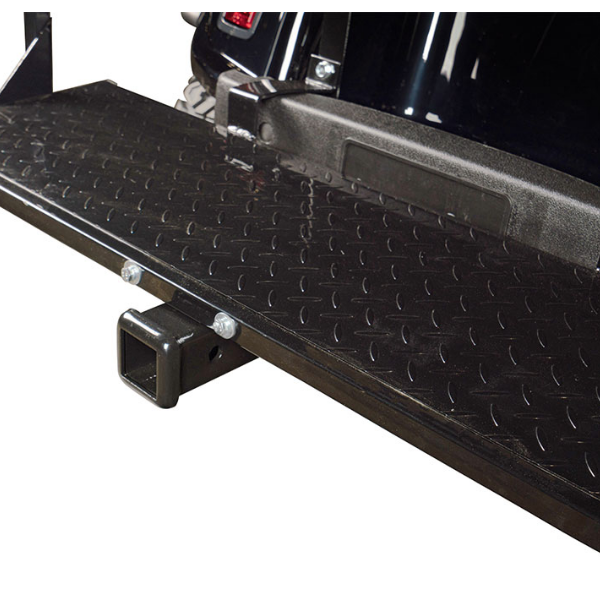 We know the benefit of accessorizing your golf cart to enhance the look and add more functionality to your golf cart. Whether you are looking to secure your golf clubs, add extra storage for groceries, or attach accessories, our range of high-quality golf cart mounts has you covered. We offer a variety of golf cart mounts at affordable prices.
Our golf cart mounts are of premium quality and are styled to seamlessly fit into the luxury of your golf cart's aesthetic. Visit our online store to shop our golf cart mount catalog or visit us at your nearest outlet store.
Shop Our Other Categories
Golf Cart Mount Options Available at Golfcarts.com
Several different types of golf cart mounts can be used to secure valuable accessories and items when driving your golf cart. Have you ever dreamed your shopping cart had extra features? Imagine conveniently carrying your luggage, coolers, and any other items you require on the front or hitched in the back.
Don't put items where they don't belong! Keep them protected and organized on your golf cart adventures. We don't believe in flimsy construction – these mounts are made to last and equipped to handle your wildest golf cart adventures easily. Shop golfcarts.com's front-mounted luggage basket, receiver, and hitch mount. When it comes to transporting your goods in style, these mounts are your secret weapon.
Golf Bag Mounts
High-quality golf bag mounts are available to keep your golf clubs secure and easily accessible.
These mounts are designed to hold your golf bag in place while you drive, whether you're on the cart path, traversing hills, or chasing after a ball that veered off-course.
Ensure your golf clubs stay organized and always ready for action.
Receiver Hitch Mounts
Our receiver hitch mounts are designed for easy installation.
They're versatile, so you have the ability to attach a number of other accessories, like trailers and carriers, to your golf cart.
Our Receiver Hitch Mounts are made of highly durable material, making them sturdy for rough usage.
Front-Mount Cargo Baskets
A front-mounted cargo basket greatly increases your electric golf cart's storage capacity, which gives you plenty of room to store extras like golf bags, coolers, supplies, and more.
More convenience with a front-positioned cargo basket, allowing quick access to your belongings.
When hauling heavy objects, front-mount cargo baskets can improve balance and stability by spreading the weight more equally over the cart.
Why Choose Us For Your Golf Cart Mounts?
High-quality materials, compatibility of our products for our golf cart models, easy installation, and standby guidance from our expert team. These are just some of the things that are enough to drive your decision. With years of experience selling golf carts and accessories, we have built a reputation in the golf cart owners' community as a source of luxury and quality.
Secure & Convenient
At golfcarts.com, we design golf cart mounts to hold your devices securely. Made of high-quality material, our golf cart mounts ensure your valuable devices stay in place even during bumpy rides. So get our high-quality golf cart mounts and have a stress-free ride wherever you go.
Compatibility With Various Devices
We have a range of golf cart mounts made of the highest quality materials and compatible with a wide range of devices of almost every size. You can explore these golf cart mounts on our online store and choose the one that suits your style and preferences.
Easy Installation
Don't worry if you find installing most golf cart accessories difficult. Our golf cart mounts are designed with easy installation in mind. Still, having trouble? Just ask our helpful team how to install your golf cart mount, and we'll help ensure a perfect fit. We're also happy to provide advice on choosing the right style, color, and design for your golf cart.
Online Store Convenience
With our online store, you can choose from our extensive selection of golf cart mounts and other accessories like batteries, covers, cupholders, and many more from the comfort of your home. Make the shopping experience easier than ever. Order the accessories you need for your golf cart online.
In-Store Experience
For those who prefer a hands-on approach, we have outlets across the U.S. Visit one of our stores to see the range of golf cart mounts available. Our professional and friendly team will assist you in finding the perfect mount for your golf cart. Visit your nearest store today!
Contact Us For Expert's Opinion
Are you ready to buy a golf cart, add new amenities, or upgrade it by adding colorful and functional accessories? Visit golfcarts.com! We have the expertise to ensure that you will find just the right accessories for a more fun golf cart experience.

You can also contact us for expert advice about buying and maintaining a golf cart. Our team at golfcarts.com looks forward to assisting you in elevating your golf cart adventure. Besides golf cart mounts, we also carry high-quality accessories like batteries, cargo baskets, tires, wheels, windshields, etc. Visit our online store or the outlet near you. We are always here to keep you rolling in style and safety. Call Golfcarts.com today or contact us online!

Multiple Outlets in USA

Fast & Efficient Shipping
Secure Online Payments