STORE DETAILS
Golf Carts For Sale in Urbandale
3410 100th Street
Urbandale, IA 50322
1(515) 298-7210
HOURS OF OPERATION
monday
10:00 am - 6:00 pm
tuesday
10:00 am - 6:00 pm
wednesday
10:00 am - 6:00 pm
thursday
10:00 am - 6:00 pm
friday
10:00 am - 6:00 pm
saturday
10:00 am - 5:00 pm
sunday
11:00 am - 4:00 pm
Urbandale, Iowa is home to some of the most spectacular golf courses, such as the Urbandale Golf & Country Club, Waveland Golf Course, and the famous Beaver Creek Golf Course. It is undoubtedly an area to be admired by anyone inclined towards golf and golf courses. If you're looking for Golf Carts For Sale in Urbandale, golfcarts.com is your best option.
Golf carts can add extra convenience to your golfing ventures in Urbandale. Our store down at 3410 100th Street has a vast selection of golf carts in Urbandale, IA. Don't delay! Become a golf cart owner today.
Golf Carts in Urbandale
We know that riding Golf Carts in Urbandale's golf courts is a much loved pastime, so we understand the importance of personalization when it comes to buying a golf cart. Our team of golf cart experts will help you choose a golf cart that satisfies your needs with modifications and customization options that align with your personality. Why wait any longer? Come to Golf Carts in Urbandale today and purchase a golf cart to make your adventures in Urbandale more enjoyable.
Rookie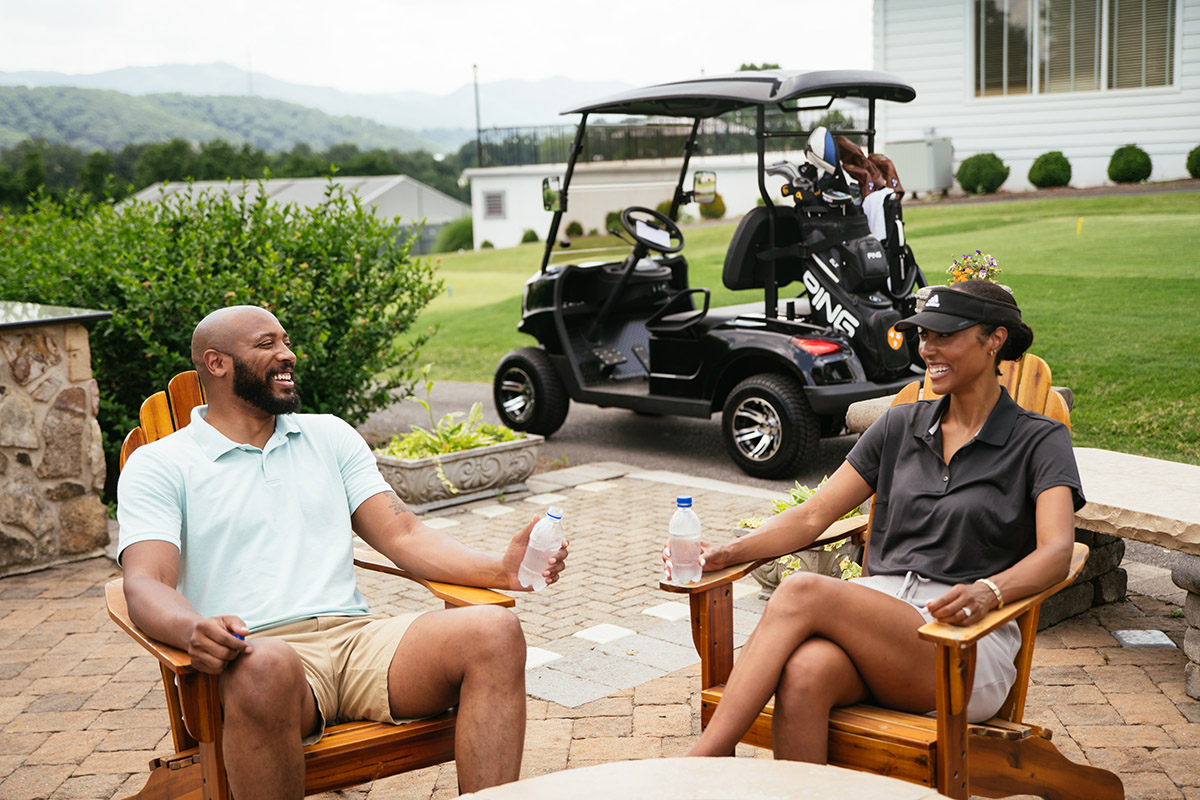 Our Rookie model is ideal for people just starting with golf or golf carts. It comes with all the essential safety features to ensure a safe and comfortable ride on the beautiful golf cart trails of Urbandale. This is also an excellent choice for people who want a reliable golf cart without paying a premium price, as it is our entry-level model.
Pro
The Pro model comes with a cargo bed capacity of 500 lbs, ensuring you can carry all your professional golfing gear while on the golf course. It also comes with a lifted chassis and 12" Aluminum wheels, which add to its looks and allow a more comfortable riding experience. This golf cart is meant for professional golfers and comes with a beautiful color-changing LED system that adds massive appeal to its look.
Legend
The Legend model comes with even more premium features, such as fender flares, a rear hitch, and a sidebar. It also comes equipped with a Bluetooth audio system that allows you to listen to your favorite music while on the golf courses of Urbandale. It comes with upgraded floor mats and bigger wheels, which allow for a more comfortable driving experience.
The Beast
The Beast model is made to go beyond golfing experiences; it is an excellent choice for hunters with its sturdy and premium build. Comfortable seats, headrests, and steering ensure that you can have a smooth and easy ride even in the most challenging terrains. It also has double gun racks to keep your guns secure as you venture out on a hunting expedition.  Get yours today at Golf Carts in Urbandale!
The Beast LE
The Beast LE is an upgrade of our Beast model, designed for those that demand top-of-the-line products. This vehicle is ideal for golf course ventures in addition to being a rugged hunting vehicle. We also offer unique customization options for Beast LE; this is one to set a statement on the golf courses of Urbandale.
Where Can You Use a Golf Cart in Urbandale?
Urbandale, Iowa is a great place to use a golf cart to get around. There are several places you can use a golf cart in Urbandale. One popular destination is the Urbandale Golf and Country Club, which offers a beautiful course for golfers to enjoy. Another great place to use a golf cart is at the Living History Farms, where you can take a leisurely tour of the grounds and enjoy the scenery. You can also take your golf cart to the Urbandale Farmers Market, where you can browse the various vendors and pick up fresh produce and other goods.
Places like Urbandale Parks and Recreation Department allow golf carts to be used on the city's designated bike trails. So, whether you're a golfer, a history buff, a shopper, or an outdoor enthusiast, there are plenty of opportunities to use a golf cart in Urbandale.
Golf Cart FAQs
Q: How much does a Golf Cart cost in Urbandale?
A: The cost of a golf cart in Urbandale varies depending on several factors, including the type of cart, the features and accessories included, and the condition of the cart. On average, you can expect to pay between $5000 and $10,000 for a new or used golf cart.
Q: Do I need a license to drive a golf cart in Urbandale?
A: You do not need a license to drive a golf cart in Urbandale. However, you may need to register your cart with the Iowa Department of Transportation and follow specific rules and regulations for operating a golf cart on public roads.
Q: What features should I look for when buying a golf cart in Urbandale?
A: When buying a golf cart in Urbandale, you should consider factors such as the type of cart, the size and seating capacity, the battery life (for electric carts), the durability and reliability, and any additional features or accessories you may want, such as a canopy or storage compartments. It is also essential to consider the overall cost and your budget.
Visit Our Urbandale Location to Find the Perfect Golf Cart
If you are an Urbandale resident and like golf carts, it is a good idea to own one. If you decide to purchase a golf cart in Urbandale, look at our dealership in Urbandale.
Visit our store today at 3410 100th Street and let our talented and compassionate staff help you find the golf cart of your dreams. You can also make an inquiry or access further information through our website.
About
We are a premium, all-electric golf cart dealer with prices you can afford. Our carts make it simple for you to take a quick trip through the neighborhood, a family outing to the beach, and even go off-road with a cart perfect for hunting or chores around the farm or homestead. You won't bother the neighbors with these carts! Our carts are completely quiet so you can feel comfortable that you aren't going to get a letter from your HOA, a noise complaint from your neighbors, or wake a sleeping baby when you pull away from the house. Plus, we offer carts that can fit up to six people comfortably with our stretch upgrade. Room for the family and even a few more! You can save money with our affordable but luxury all-electric carts, plus it's the perfect way for you to save some gas and still be able to take your family on all the adventures they can dream of.