STORE DETAILS
Golf Carts For Sale in McKinney
3001 South Central Expressway
McKinney, TX 75070
1(469) 828-3148
HOURS OF OPERATION
monday
10:00 am - 6:00 pm
tuesday
10:00 am - 6:00 pm
wednesday
10:00 am - 6:00 pm
thursday
10:00 am - 6:00 pm
friday
10:00 am - 6:00 pm
saturday
10:00 am - 5:00 pm
sunday
closed - closed
If you're looking for golf carts in McKinney, you've come to the right place! At Golf Carts in McKinney, we have many different golf cart models with a wide range of features. You won't get better deals from any other golf cart dealership. Our Golf Carts For Sale in McKinney allow you to traverse the golf course in McKinney or to explore the city, our golf carts are all-rounders; you won't have to go anywhere else.
If you live in McKinney or nearby, visit our dealership to check out some of the best golf carts in the area. We can upgrade your wheels and headlights based on your personal taste and requirements. You can have any other customization done to your golf cart upon request.
Golf Carts in McKinney
Golf carts are becoming more and more popular options outside of the golf course. If you live in McKinney, you can take your golf cart for a nice drive to Towne Lake Park and the various golf courses in the area. But that's not the only way to use Golf Carts in McKinney. Our golf carts are designed to be driven on rough terrain and on paved roads. So, if your primary purpose of a golf cart is to go from one place to another, to get groceries or explore nature trails nearby, don't worry; you can use our golf carts to do it!
Rookie
The Rookie is an entry-level golf cart that's affordable to new golf cart users. It is powered by a battery capable of taking the cart up to 20 mph. It has all the necessary safety features like turn signals, LED lights, brake lights, and excellent ground clearance. You can drive this cart at a golf course and even in the streets. So if you want a vehicle that can take you and your family to the nearest park, the Rookie is the one for you.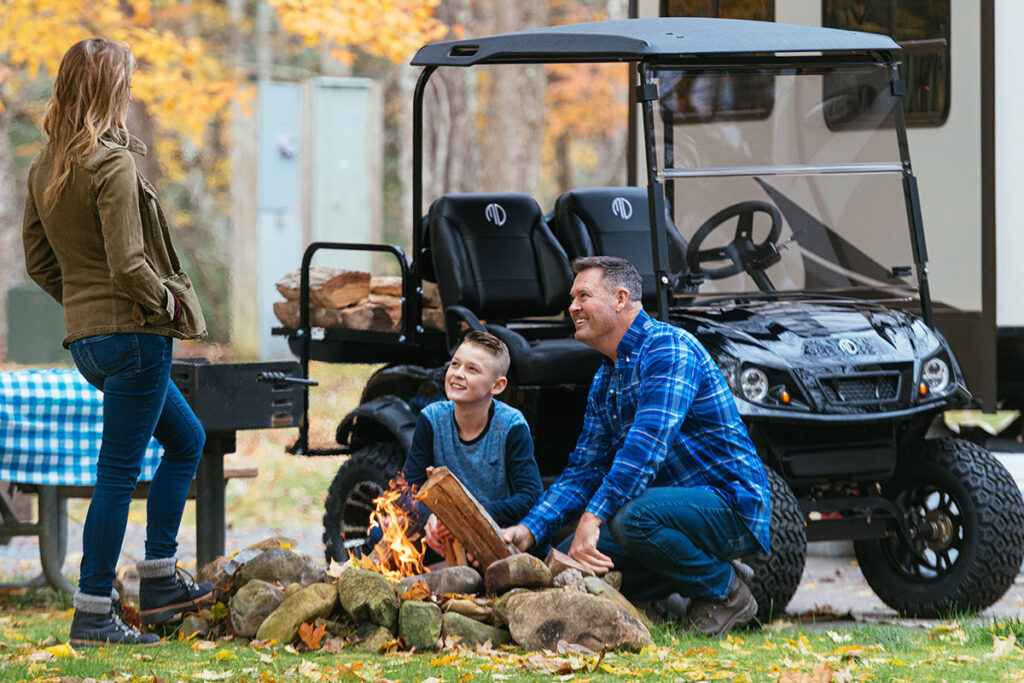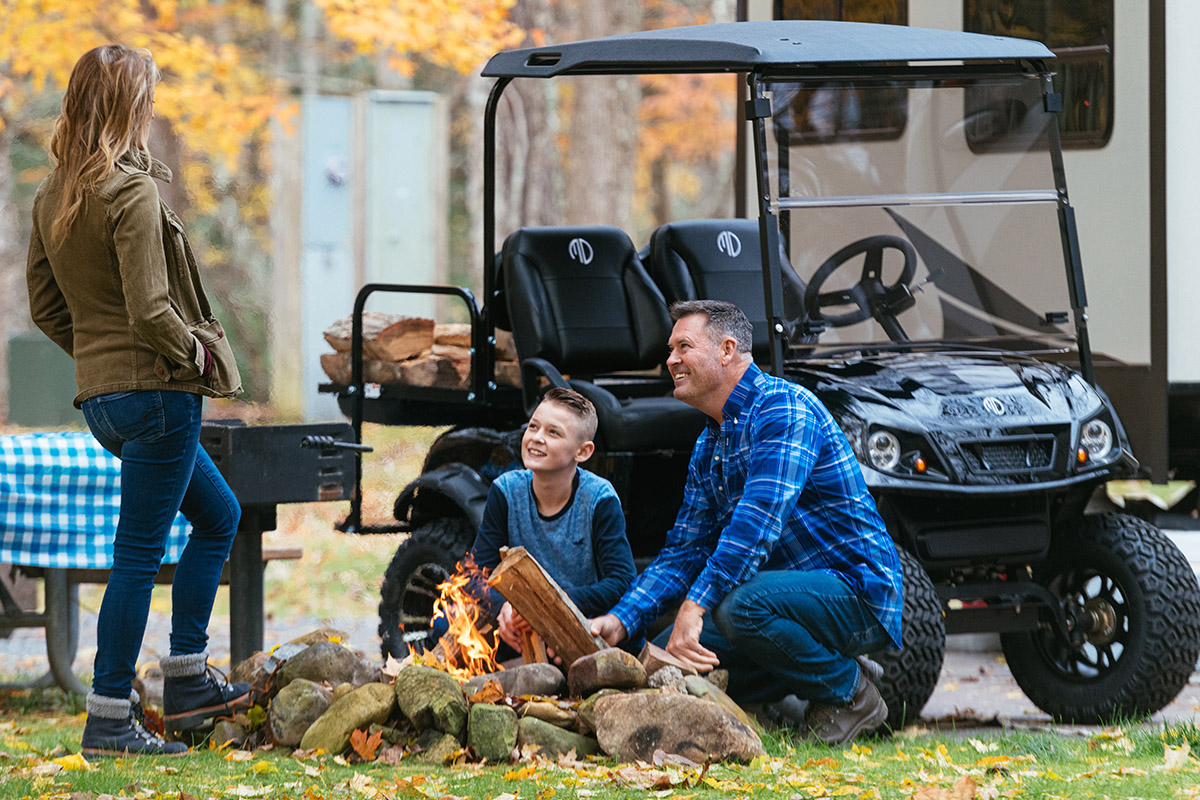 Pro
The Pro model is where we spice things up! This model can reach a top speed of 25 mph with its powerful batteries. If you're getting the Pro, you won't have to worry about climbing hilltops or going through rough terrain. It has all the safety features and unique looks that give it a more aggressive look. 
Legend
With the Legend, you'll be turning heads on the golf course and on the road. This model has a powerful motor capable of doing 25 mph and towing 800 lbs. Apart from that, it has stunning looks! Driving the Legend will give you a sense of confidence. Are you fond of listening to music while driving? The Legend has audio capabilities and Bluetooth connectivity so you can enjoy your drive with your friends or family. The 14-inch alloy rims allow for even better ground clearance, so you can take the cart on more adventures in the beautiful world of McKinney!
The Beast
As the name suggests, the Beast is for people looking for the best and nothing but the best! This model is equipped with a variety of additional features that will help you take your cart beyond the golf course. The Beast can go up to 25 mph and tow 800 lbs. Is there a hill on the golf course or nature trail? No problem for the Beast! The Beast will give you the best driving experience with its aggressive and classy looks.
The Beast LE
Just when you thought the Beast was all we have to offer! The Beast LE is a model that dwarfs the Beast in all the bells and whistles. This model comes with a high-quality suspension and highly durable tires. You can take the Beast LE anywhere, and it won't struggle! Its powerful motor can go up to 25 mph and tow 800 lbs. When you buy The Beast LE, you're getting both luxury and heavy-duty capabilities.
Where Can You Use a Golf Cart in McKinney?
When you're in McKinney, there are so many options to explore. And what better way to commute than on your golf cart? A golf cart provides the opportunity to explore the trails and beaches, which are breathtakingly gorgeous, while remaining sensitive to the environment.
You can utilize your golf cart to travel on trails, off-road, to the beach, and in residential areas as well as to popular tourist destinations. And of course, they can be used on the golf course, too! Just remember to follow all local regulations when using your golf cart. You cannot use any low-speed vehicle on sidewalks or in pedestrian areas, since they must remain confined to streets and other cart-approved roadways.
Golf Cart FAQs
Q: How Much Does Golf Cart Maintenance Cost?
A: The maintenance cost for a golf cart is negligible because golf carts are primarily electric. You have to take care of the battery and tires, but electric carts don't require extensive maintenance.
Visit Our McKinney Location!
If you're looking for the best golf carts, visit our shop at 3001 South Central Expressway,
McKinney, TX 75070 today! We provide excellent service for golf carts and their accessories. We also offer you golf carts custom to your needs. You will not get better deals in golf carts than us. So get in touch with us today!
About
We are a premium, all-electric golf cart dealer with prices you can afford. Our carts make it simple for you to take a quick trip through the neighborhood, a family outing to the beach, and even go off-road with a cart perfect for hunting or chores around the farm or homestead. You won't bother the neighbors with these carts! Our carts are completely quiet so you can feel comfortable that you aren't going to get a letter from your HOA, a noise complaint from your neighbors, or wake a sleeping baby when you pull away from the house. Plus, we offer carts that can fit up to six people comfortably with our stretch upgrade. Room for the family and even a few more! You can save money with our affordable but luxury all-electric carts, plus it's the perfect way for you to save some gas and still be able to take your family on all the adventures they can dream of.