STORE DETAILS
Golf Carts For Sale in Austin, TX
13805 Quitman Pass
Austin, TX 78728
1(512) 872-6134
HOURS OF OPERATION
monday
10:00 am - 6:00 pm
tuesday
10:00 am - 6:00 pm
wednesday
10:00 am - 6:00 pm
thursday
10:00 am - 6:00 pm
friday
10:00 am - 6:00 pm
saturday
10:00 am - 5:00 pm
sunday
11:00 am - 4:00 pm
Golf carts are an excellent way to get around in Austin, Texas. When you're looking for golf carts for sale, Austin City's finest have the best golf carts. You can find a great selection of golf carts for sale in Austin to take you anywhere you need. Head to our golf cart dealership at 13805 Quitman Pass in Austin, Texas.
Golf Carts in Austin
Golf Carts in Austin can help you move around the golf course, the city, and nature trails. At our dealership, we have a huge selection of new golf carts, so you're sure to find something perfect for your lifestyle.
We offer a wide variety of golf carts with unique customization options so you can choose the best. Whether you need a utility golf cart for hauling supplies, a hunting golf cart for those early morning treks, or just an all-around golf cart to get around town in style, our selection is sure to please.
Rookie
The Rookie golf cart is an excellent starter cart for people who are new to golf carts. It provides plenty of power and amenities to keep you going around town. It features LED lights, a custom exterior, six interstate-brand batteries, and safety features like turn signals.
Pro
Consider the Pro golf cart when you're ready to move up to the next level. This great mid-level golf cart has plenty of features and power for a day on the golf course or around town. It has LED headlights, side mirrors for safe driving, turn signals, 12″ Aluminum Wheels, and a top speed of 20 mph so you can get where you need to go.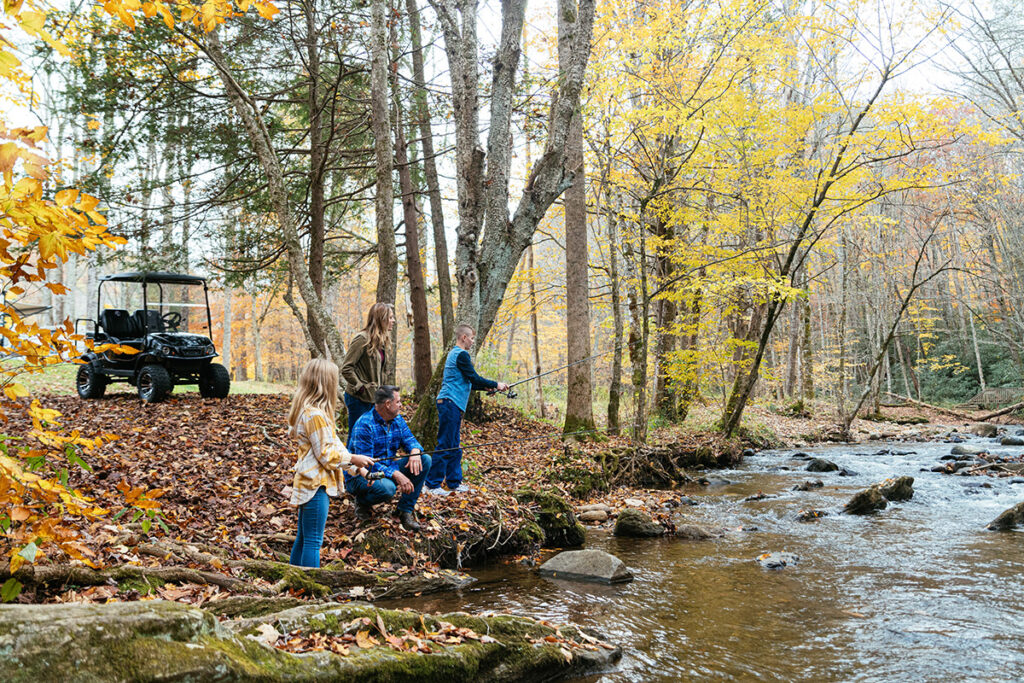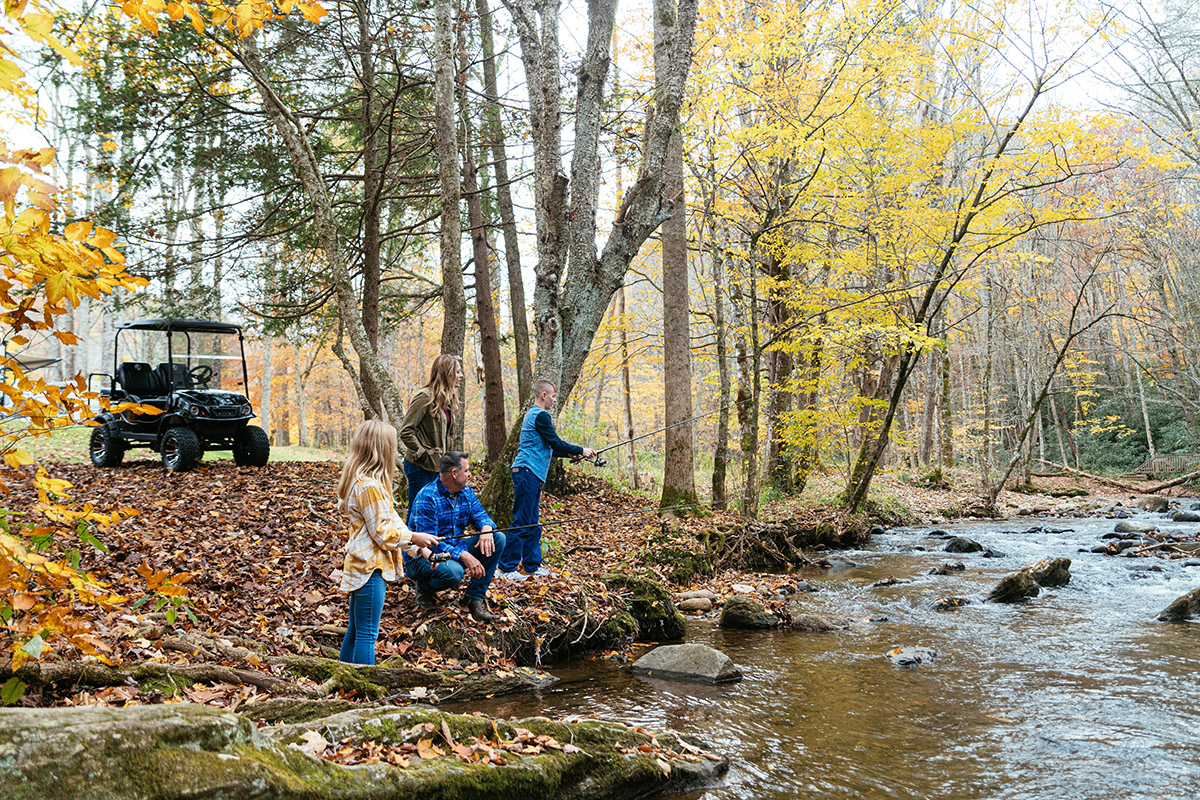 Legend
The Legend is a golf cart with a modern design and luxury features. This model has all the bells and whistles to help you get around in style. You can quickly reach your destination with 14″ wheels and a top speed of 2t mph. Other amenities include a dashboard with a charging port, a Bluetooth audio system with two speakers, intelligent cruise control, and turn signals. This golf cart will turn heads with its custom black leather interior and sleek design.
The Beast
As the name suggests, The Beast is the top-tier golf cart. It has everything you need to make it your dream ride. The Beast includes custom black seats with a white sewn-in MD logo, a custom fold-down rear seat, Bluetooth audio with two speakers, and 14" wheels. We include upgraded floor mats and sidebars to make your golf cart ride as comfortable and enjoyable as possible. The Beast can cover a wide variety of terrains on and off the road, making your golf cart excursions more exciting.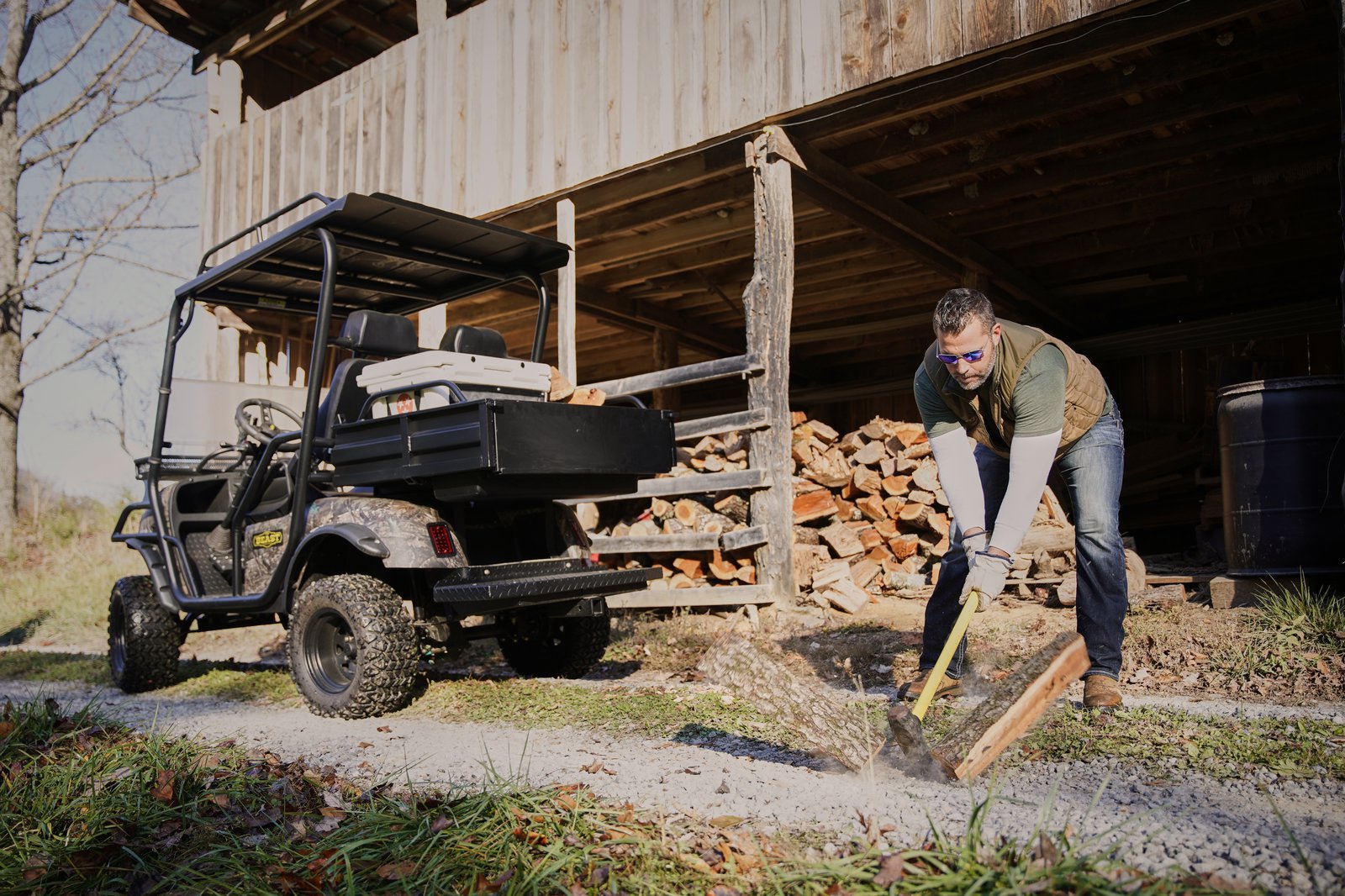 The Beast LE
The Beast LE model is perfect for golf cart enthusiasts who won't accept anything but the best. In addition to the top-of-the-line performance of the Beast, the LE model includes the Beast XO cage, an Aluminum brush guard, a 12″ aluminum cage system, and a front basket. Wherever you go, this golf cart is tough enough to handle it and luxurious enough to turn heads. It comes with double gun racks, seatbelts mounts, armrests, and extra storage.
With so many golf carts for sale, it's not hard to find one perfect for your lifestyle. All of our golf carts are inspected and serviced by certified technicians so that you can be confident in the quality of your purchase.
Where Can You Use a Golf Cart in Austin, Texas?
Golf carts are a great way to get around in Austin, Texas. You can cruise up and down the streets of South Congress, explore downtown Austin, or drive over to Lake Travis for a day on the lake. Golf carts can also provide convenient transportation from your home or office to a variety of local attractions
Golf Cart FAQs
Q: What is the age requirement for driving a golf cart in Austin, Texas?
A: The minimum age to drive a golf cart in Austin is 16 years old.
Q: Are there any restrictions on where I can use my golf cart?
A: Yes, you cannot operate your golf cart on any public roads that have a posted speed limit of 35 mph or higher. You can, however, drive your golf cart on public roads with a posted speed limit of 25 mph or lower.
Q: Do I need to register my golf cart in Austin?
A: Yes, all golf carts must be registered before operating in Austin.
Q: How much maintenance do golf carts need?
A: Golf carts require minimal maintenance. You should check your brakes, battery, and tires at least once a month for any issues that need to be addressed. Preventative maintenance is the best way to keep maintenance costs low.
Visit Our Austin Location to Find the Perfect Golf Cart 
With our selection of golf carts for sale in Austin, you can find the perfect one to suit your needs. Stop by our showroom and let one of our sales representatives help you select the right model. With all the different options available, you're certain to find a golf cart that fits your style and budget.
Want to compare golf carts for sale, Austin Folks can check out our golf carts in comparison to find the right one for them today at 13805 Quitman Pass in Austin, Texas!
About
Welcome to golfcarts.com, your premier destination for electric golf carts in Austin, Texas. Whether you're looking to explore the beautiful sceneries around Austin,  set out for a thrilling hunting trip, or go on camping adventures, our electric golf carts have you covered. We have a wide range of golf carts that are not only versatile for all your outdoor activities but also eco-friendly. 
Our electric golf carts provide the perfect mode to access the stunning natural landscapes of Austin, ensuring you don't miss out on any breathtaking sights.  We have various golf cart customization options, so you can tailor your golf cart to match your unique style. Whether it's adding storage space or extra seating,  we've got high-quality accessories and expertise to make your golf cart truly yours. 
So why wait? Discover the fun of exploring Austin's outdoor wonders in the most convenient way possible and experience the thrill of adventure on our golf carts.  Contact us today if you are from  Cedar Park, Georgetown, or Manor and are looking for electric golf carts. Visit our outlets today and let our electric golf carts elevate your outdoor experience in Austin, Texas.