STORE DETAILS
Golf Carts For Sale in Tulsa
8200 E 41st St.
Tulsa, OK 74145
1(918) 420-3101
HOURS OF OPERATION
monday
10:00 am - 6:00 pm
tuesday
10:00 am - 6:00 pm
wednesday
10:00 am - 6:00 pm
thursday
10:00 am - 6:00 pm
friday
10:00 am - 6:00 pm
saturday
10:00 am - 5:00 pm
sunday
12:00 pm - 5:00 pm
holidayHours
12:00 am 12:00 am
Tusla hosts some of the best golfing attractions in the area, with places like Mohawk Park and Arkansas River. It is always a good idea to have a golf cart with such amazing locations available to take it for a spin. We recommend that you come down to our dealership at 8200 41st St. and let us help you purchase a golf cart from our wide variety of Golf Carts For Sale in Tulsa, OK. We have a vast array of golf carts in Tulsa for you to check out!
Golf Carts in Tulsa
Riding Golf Carts in Tusla is a favourite leisure activity of many people, that is why we have a team of golf cart experts who will carefully help you choose a golf cart that is most suitable for your needs and budget. We also provide you with the option to customize your golf cart so it is more personal to you. We offer everything from new paint colors to sewn seat logos. Get in touch now and purchase your new vehicle today at Golf Carts in Tusla, OK.
Rookie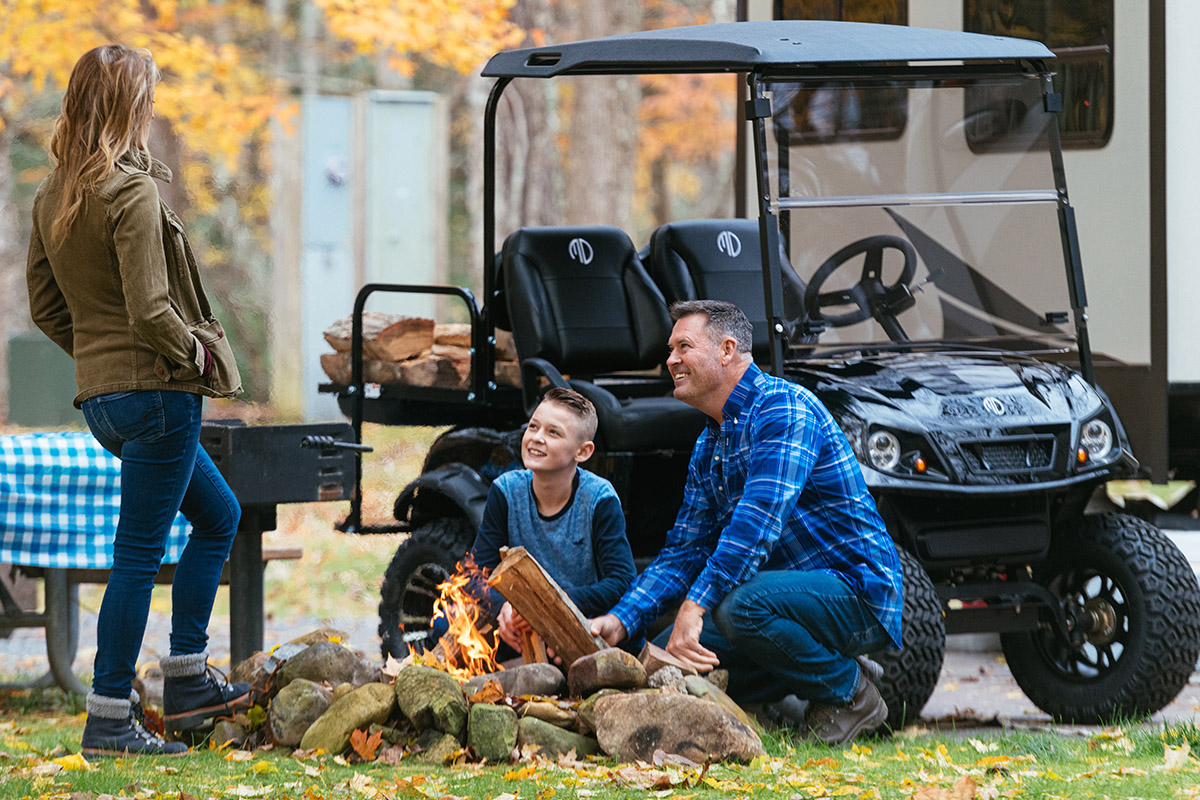 The Rookie model has been made with beginners in mind; it comes with beautiful LED lights, a fold-down rear seat, and a fold-down windshield. It also comes with all the necessary safety features that you would expect. Overall, this is a capable golf cart at a reasonable price. Our golf cart dealership in Tusla also offers you personalization and customization options, unlike other golf cart dealerships in town. Visit our store today and get a golf cart that suits your personality!
Pro
The Pro model comes with a bigger and lifted chassis in addition to its titanium body; this not only adds visual appeal to the golf cart, but also helps ensure a smoother ride. It also comes with an onboard charger and a beautiful 7-color LED light system that gives it a cool, attractive look. Why wait? Get yours today and enjoy the golf cart wonders of Tulsa by owning your own golf cart.
Legend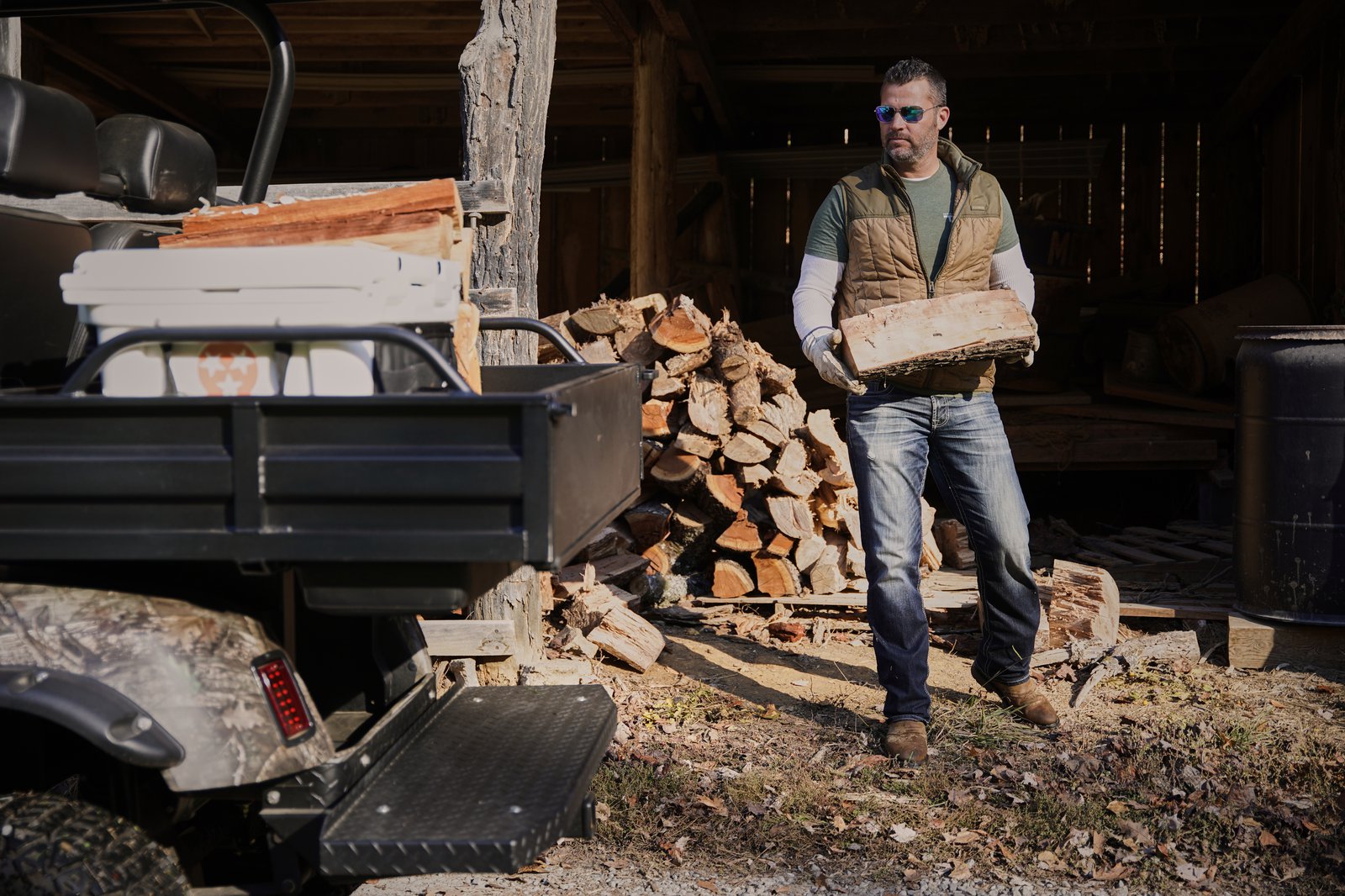 The Legend variant comes with even more upgrades and amenities, such as an upgraded floor mat, a state-of-the-art speedometer, and custom seats. It also comes equipped with Bluetooth in order to ensure that you can listen to your favorite music as you drive through the golf cart attractions of Tusla. This golf cart combines performance and luxury and is the perfect choice for those who expect more from their game.
The Beast
The Beast is our top-of-the-line model and comes with premium features. It has a stronger suspension and a better steering wheel, plus powerful batteries to give you an easy ride in difficult terrains. Features such as the double gun rack allow for it to be a great vehicle for hunting expeditions. This model is for those who expect their cart to take them beyond the golf courses of Tulsa.
The Beast LE
The Beast LE is an upgraded version of the Beast; it comes with additional accessories, such as an HD clay guard and premium customization options. It is for those that demand the very best when it comes to their golf cart experience. It is not only good for golf courses, but also for hunting, exploring nature trails, and touring the city.
Where Can You Use a Golf Cart in Tulsa?
Tusla is home to some of the best golfing attractions in the state. One popular location to use a golf cart is at Mohawk Park, which has several golf courses where you can play.
Gathering Place, a public park located on the banks of the Arkansas River, allows golf carts on their paved trails for individuals with mobility issues. You can also drive a golf cart to tour the Brookside neighborhood, which is home to many local shops and restaurants. Many retirement communities in the area also allow residents to use golf carts to get around the community. Whether you're looking to hit the course or explore the city, golf carts can provide a fun and convenient way to get around Tulsa.
Golf Cart FAQs
Q: What types of Golf Carts are available for sale in Tulsa?
A: There are several types of golf carts available for sale in Tulsa, including electric golf carts and custom-built golf carts. You may also find street-legal golf carts that can be driven on public roads.
Q: How much does a Golf Cart cost in Tulsa?
A: The cost of a golf cart in Tulsa varies depending on several factors, including the type of cart, the features and accessories included, and the condition of the cart. On average, you can expect to pay between $2,500 and $10,000 for a new golf cart.
Q: Do I need a license to drive a Golf Cart in Tulsa?
A: In general, you do not need a license to drive a golf cart in Tulsa. However, you may need to register your cart with the Oklahoma Tax Commission and follow certain rules and regulations for operating a golf cart on public roads.
Q: What features should I look for when buying a golf cart in Tulsa?
A: When buying a golf cart in Tulsa, you should consider factors such as the type of cart, the size and seating capacity, the battery life (for electric carts), the durability and reliability, and any additional features or accessories you may want, such as a canopy or storage compartments. It is also important to consider the overall cost and your budget.
Visit Our Tulsa Location to Find the Perfect Golf Cart
To fully enjoy the amazing locations Tulsa has to offer, it's a great idea to buy your own golf cart. Our dealership at 8200 41st St in Tulsa has a wide selection of golf carts for sale, and our team is ready to help you find the perfect one for you. Come visit us and let us assist you in purchasing a golf cart that you can call your own. With your own golf cart, you'll have the freedom to explore and experience all that Tulsa has to offer on the golf course and beyond.
Come visit our Tulsa dealership and become a golf cart owner today!
About
We are a premium, all-electric golf cart dealer with prices you can afford. Our carts make it simple for you to take a quick trip through the neighborhood, a family outing to the beach, and even go off-road with a cart perfect for hunting or chores around the farm or homestead. You won't bother the neighbors with these carts! Our carts are completely quiet so you can feel comfortable that you aren't going to get a letter from your HOA, a noise complaint from your neighbors, or wake a sleeping baby when you pull away from the house. Plus, we offer carts that can fit up to six people comfortably with our stretch upgrade. Room for the family and even a few more! You can save money with our affordable but luxury all-electric carts, plus it's the perfect way for you to save some gas and still be able to take your family on all the adventures they can dream of.