STORE DETAILS
Golf Carts For Sale in Tallahassee
4329 W. Pensacola
Tallahassee, FL 32304
1(850) 966-9885
HOURS OF OPERATION
monday
10:00 am - 6:00 pm
tuesday
10:00 am - 6:00 pm
wednesday
10:00 am - 6:00 pm
thursday
10:00 am - 6:00 pm
friday
10:00 am - 6:00 pm
saturday
10:00 am - 5:00 pm
sunday
11:00 am - 4:00 pm
Tallahassee has plenty of views to impress those who like golf cart excursions. The area has natural terrain and local trails to enjoy, in addition to a wide variety of local golf courses. Buying a golf cart from the right dealership is critical if you want to enjoy the complete golf carting experience. If you're looking for Golf Carts For Sale in Tallahassee, visit our dealership at 4329 W. Pensacola and choose from a wide variety of golf carts for sale.
Golf Carts in Tallahassee
At our golf cart dealership in Tallahassee, our team of experts will help you choose a golf cart that is suited to your needs and also offers you the option to customize your golf cart according to your liking. We show you personalization like no other golf cart dealership. From custom paint to custom seat covers, we have everything you need. So why wait? Visit Golfcarts.com in Tallahassee today and become a golf cart owner.
Rookie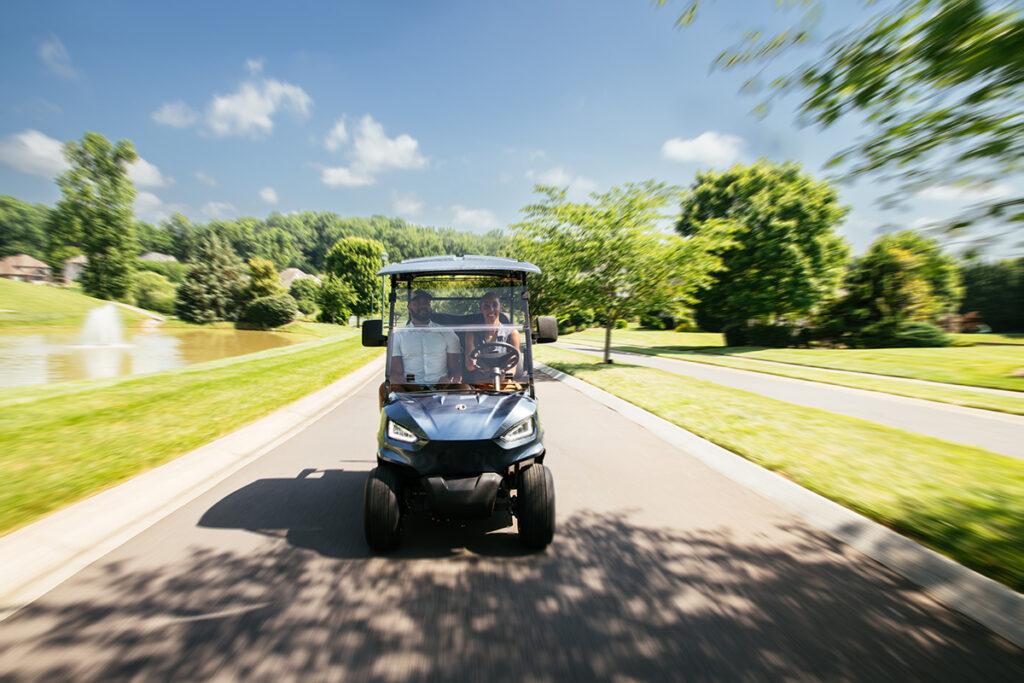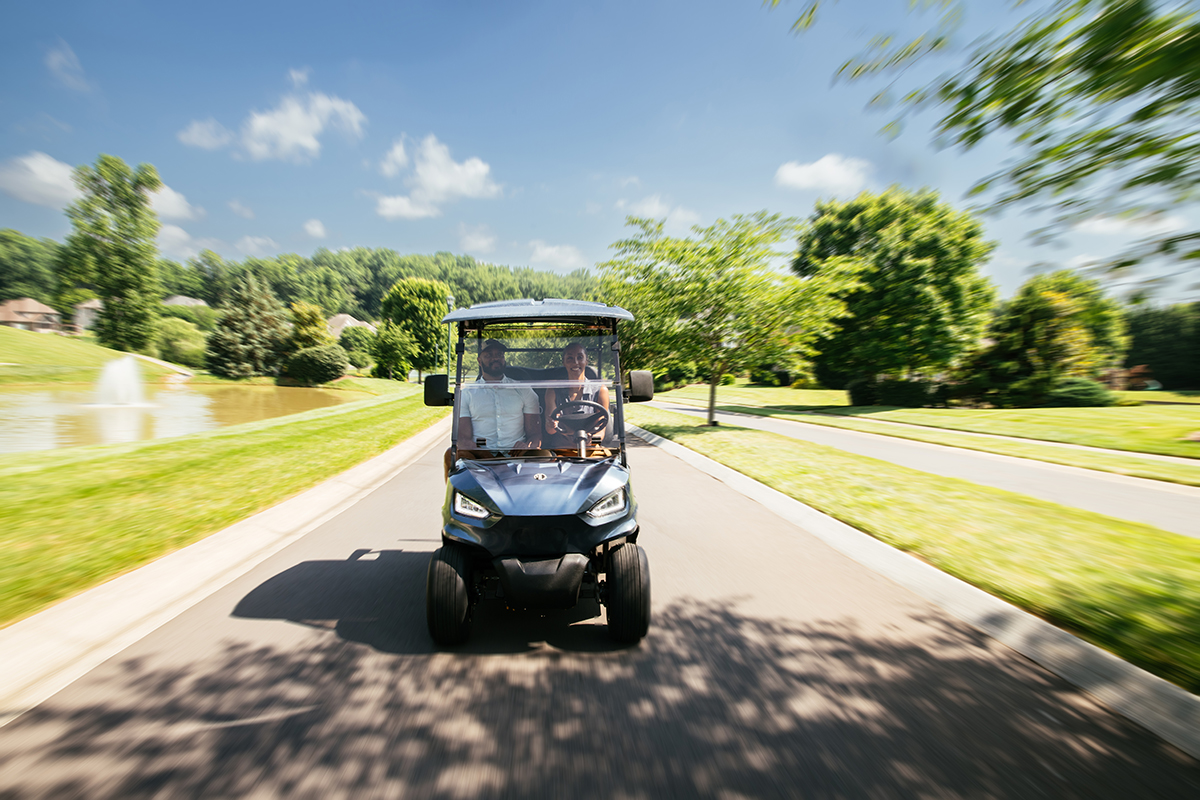 As the name suggests, our entry-level model Rookie is perfect for those new to the world of golf carts. It has a cargo bed capacity of 500 lbs, making it ideal for carrying your gear as you maneuver through the different golf courses and attractions in Tallahassee. It also comes with all the essential safety features you'd expect, plus a fold-down windshield for a more outdoorsy experience. Get your own electric golf cart from Golf Carts in Tallahassee! 
Pro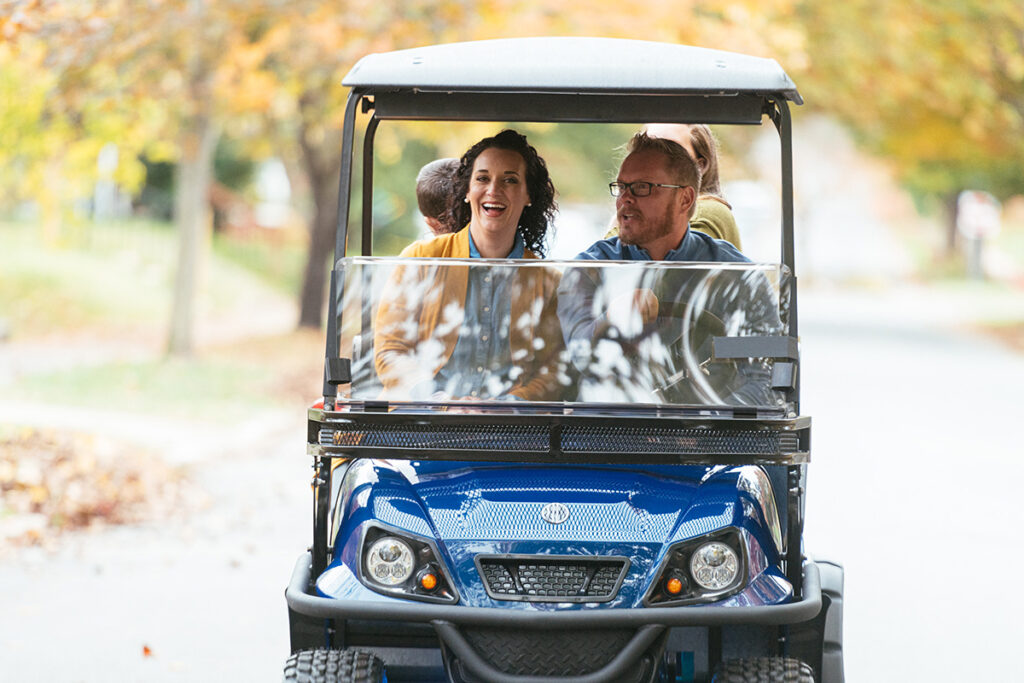 The Pro model has everything you love about Rookie and more. It comes with bigger wheels for a more comfortable drive. It also has a seven-color LED light system under and inside the cart, giving it a more appealing look as the sun sets. It comes with fenders for added durability and aesthetic appeal and has an overall elevated look and feel when compared to the Rookie. It is ideal for professional golfers who demand a golf cart with all the pro-level features.
Legend
The Legend model has an even bigger frame for a smoother ride. It comes equipped with Bluetooth audio and a 12v accessory plug, allowing you to power your devices wherever you go. The 14" wheels ensure a comfortable driving experience. This golf cart has been designed for people that wish to combine performance with luxury. Come check it out today!
The Beast
Our Beast model has a sturdy suspension, robust fenders, and a gun rack, making it ideal for hunting ventures in challenging terrains. In addition to being a top-of-the-line golf cart, this electric vehicle has the best steering technology, which ensures that you don't have a hard time navigating the golf cart on the road or off it.
The Beast LE
The Beast LE is an upgraded version of the Beast, with a towing capacity of 800 lbs and up to 25 mph speeds. This golf cart is ideal for those who demand the ultimate combination of luxury and prestige. We also offer unique customization options for this model to make it truly your own.
Where Can You Use a Golf Cart in Tallahassee?
Tallahassee is home to some of the most serene places to take your golf cart for a spin. One popular option is the Cascades Park Trail, located in the heart of Tallahassee, which offers scenic views of the city. For a longer trail, the St. Marks Trail is a 20-mile-long path from Tallahassee to St. Marks and offers beautiful views of the natural surroundings. Another option is the Tom Brown Park Trail, which winds through the park and offers scenic views of the lake and surrounding trees. 
The Lafayette Heritage Trail Park offers a mix of paved and unpaved paths that wind through the woods and past a lake, and allows golf carts on the trail. Finally, the J.R. Alford Greenway offers over 17 miles of trails that wind through forests, wetlands, and pastures, and golf carts are allowed on the trails as long as you stick to broader paths to avoid getting stuck. As always, be sure to check with the appropriate authorities before embarking on any trail to ensure that golf carts are allowed and that you are aware of any restrictions or guidelines.
Golf Cart FAQs
Q: Do I need a driver's license to drive a golf cart in Tallahassee?
A: Drivers must have a valid driver's license to operate a golf cart on public roads in Tallahassee.
Q: Where can I find Golf Cart trails in Tallahassee?
A: There are several golf cart trails in Tallahassee, including the Cascades Park Trail, St. Marks Trail, Tom Brown Park Trail, Lafayette Heritage Trail Park, and J.R. Alford Greenway.
Q: Can I drive a Golf Cart on Public Roads in Tallahassee?
A: Yes, golf carts are allowed on certain public roads in Tallahassee, but they must be appropriately registered and equipped with safety features such as headlights, taillights, turn signals, and seat belts.
Q: What are the rules for driving a golf cart on public roads in Tallahassee?
A: Golf cart drivers must obey all traffic laws, including speed limits and traffic signals. Drivers must also stay in designated golf cart lanes and avoid driving on sidewalks or pedestrian paths.
Visit Our Tallahassee Location to Find the Perfect Golf Cart
If you are in Tallahassee or the surrounding areas and wish to become a golf cart owner, look no further than our dealership in Tallahassee. Our staff will assist you in becoming another satisfied golf cart owner. We also offer you the opportunity to make your golf cart truly yours by offering personalization and modification options. 
Don't wait! Visit our store at 4329 W. Pensacola, Tallahassee, FL 32304 or visit our website for detailed information about pricing and features.
About
We are a premium, all-electric golf cart dealer with prices you can afford. Our carts make it simple for you to take a quick trip through the neighborhood, a family outing to the beach, and even go off-road with a cart perfect for hunting or chores around the farm or homestead. You won't bother the neighbors with these carts! Our carts are completely quiet so you can feel comfortable that you aren't going to get a letter from your HOA, a noise complaint from your neighbors, or wake a sleeping baby when you pull away from the house. Plus, we offer carts that can fit up to six people comfortably with our stretch upgrade. Room for the family and even a few more! You can save money with our affordable but luxury all-electric carts, plus it's the perfect way for you to save some gas and still be able to take your family on all the adventures they can dream of.