STORE DETAILS
Golf Carts For Sale in Orlando
4490 35th Street
Orlando, FL 32811
(407) 809-5451
HOURS OF OPERATION
monday
10:00 am - 6:00 pm
tuesday
10:00 am - 6:00 pm
wednesday
10:00 am - 6:00 pm
thursday
10:00 am - 6:00 pm
friday
10:00 am - 6:00 pm
saturday
10:00 am - 5:00 pm
sunday
closed - closed
Take in this magical city from the comfort of your personal golf cart! Located Central Florida, Orlando is home to more than a dozen theme parks, impressive golf courses and country clubs, gorgeous views and a lot of places where you can take your golf cart for a spin. 
Whether you live in a retirement community like The Villages, have a tee time at Shingle Creek Golf Club or want a personal vehicle to get around your neighborhood, we have the perfect golf cart for you. So take a trip to our dealership on 4490 35th Street in Orlando, to find the perfect golf cart to fit your needs.
Orlando Golf Carts
If you are looking for a golf cart to enjoy the beautiful golf courses around Orlando, Florida, you have come to the right place! When it comes to golf carts, we have a selection that is sure to meet your needs. We offer carts to get you around town, to and from the beach, meander through neighborhoods, or ferry you around the course. So, come to Golfcarts.com to find a wide range of golf carts for sale, Orlando Neigborhood's Finest.
Rookie
Our entry-level Rookie cart is perfect for those who need something to carry them from one hole to another or around the neighborhood. Powered by six dependable 48-volt Interstate batteries, this cart can reach a top speed of 20mph. It also comes equipped with necessities for the road like turn signals, a horn, brake lights and a folding windshield. Cruise the neighborhood or hit the links for a price you'll love!
Pro
Looking to take your game to the next level? Our Pro cart is the perfect accessory to a killer golf game. With  a top speed of 25mph and able to tow up to 800 lbs, this cart is ready to carry you around town, through the neighborhood or to your next tee time.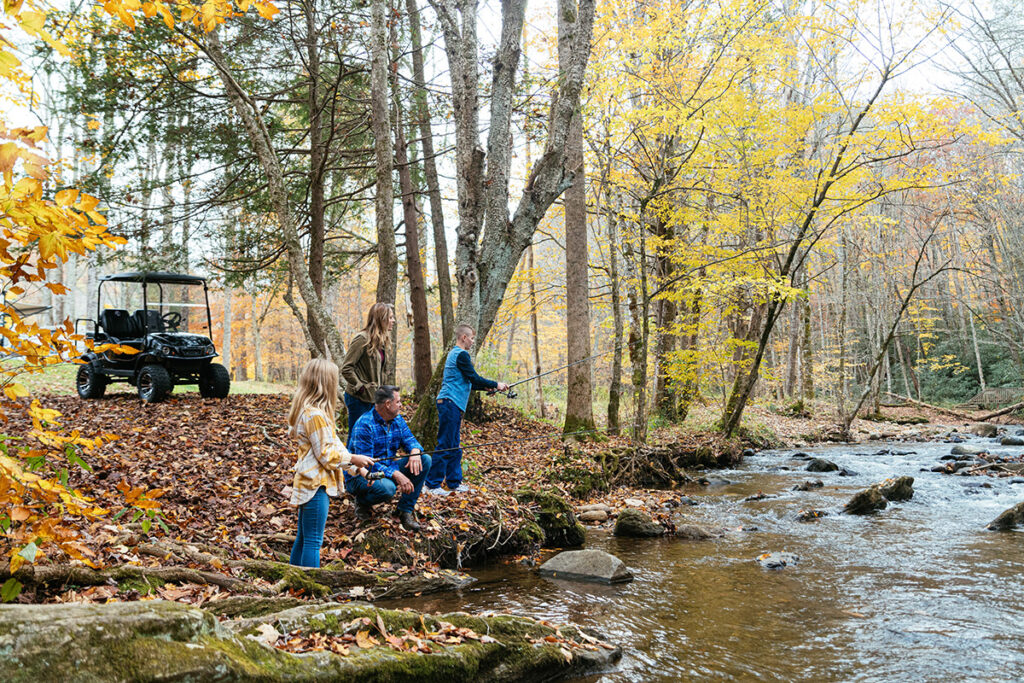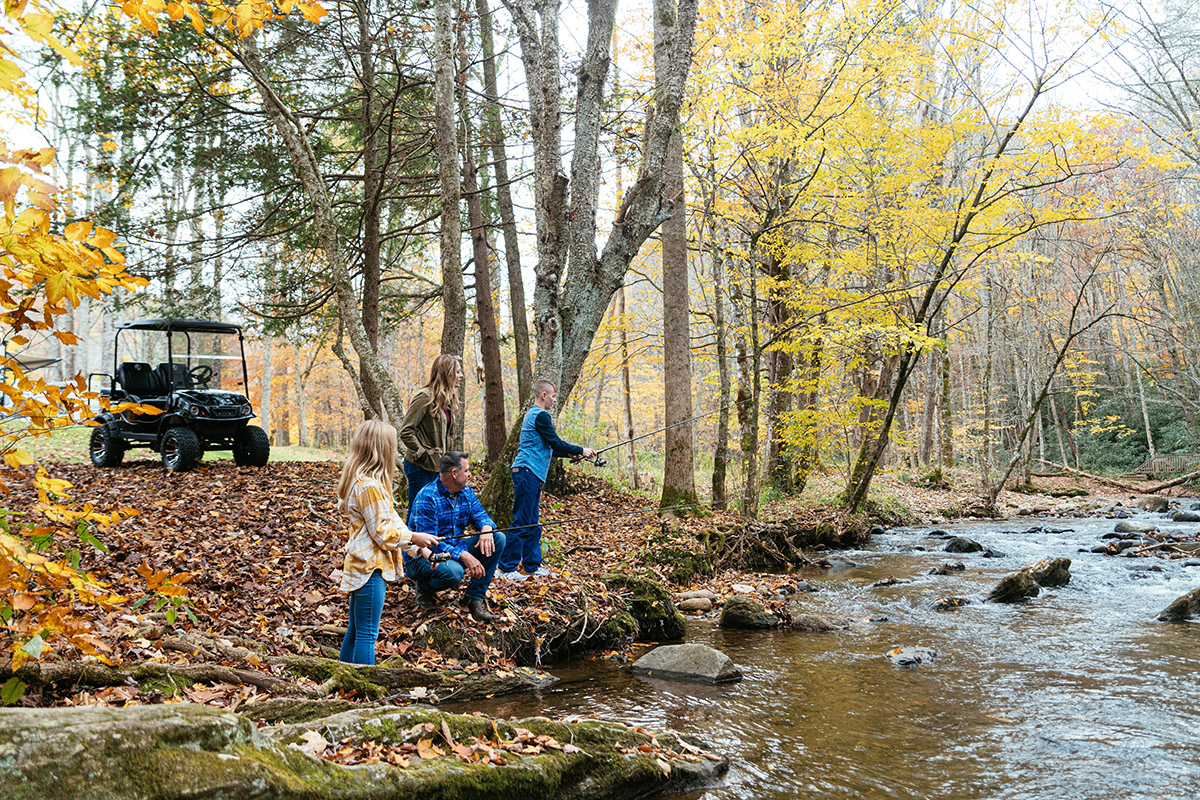 Legend
Make a statement on the course, road or trail with our Legend golf cart. This all-electric cart can quietly move you wherever you need to go. Not interested in being quiet? Take advantage of the built-in Bluetooth audio with two speakers to play your favorite tunes or podcasts. This cart also includes a USB charging port, has a lifted chassis with 14″ wheels for extra clearance on trails and can reach a top speed of 25mph.
The Beast
Planning to make a trip to the beach? The Beast is the perfect cart to get you through the sand. This tough cart is designed to handle the toughest terrain and can tow up to 800 lbs. The Beast is also capable of a top speed of 25mph. Whether you want to carry gear with ease, lug several golf bags around the course or take in scenic views, The Beast can handles whatever you throw at it.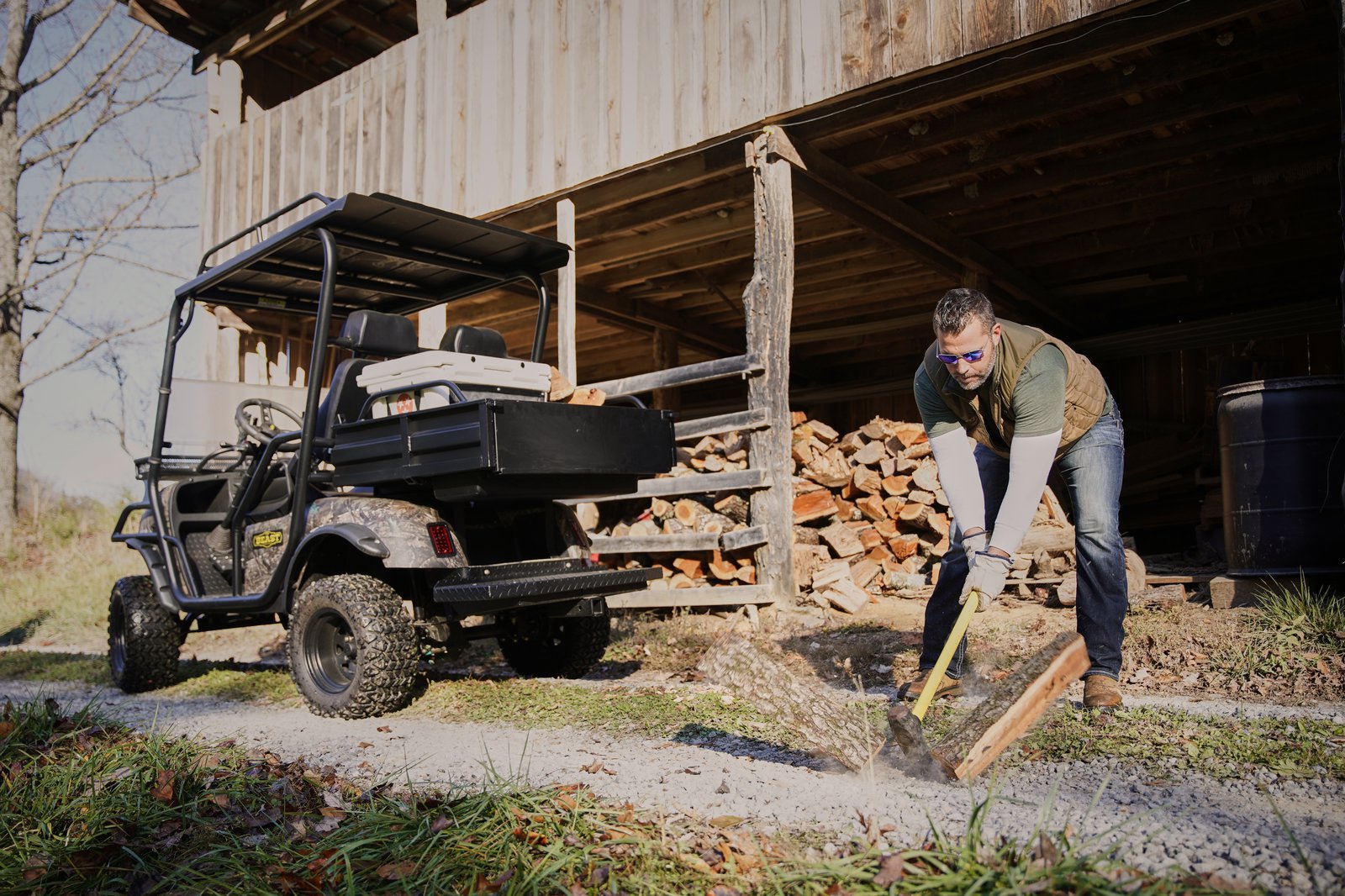 The Beast LE
The Beast LE is the ultimate cart for those who demand the absolute best. Capable of handling the toughest terrain out in the field or out on the beach, this cart redefines luxury in a heavy-duty package. Like our standard The Beast model, this cart comes with a double gun rack, quality suspension, a high clearance and a towing capacity of 800 lbs. This model ups the luxury with a heavy-duty bed, a front rack for equipment and stunning wood finishes that are sure to make you the envy on every trail, course and hunting trip. Like The Beast, this cart has a top speed of 25mph.
Where You Can Use a Golf Cart in Orlando, FL?
Golf Carts are a great way to get around Central Florida. These vehicles can be used to drive on trails, off-road, to the beach, and throughout neighborhoods and vacation areas. And, of course, they can be used on the golf course! So, if you plan to use your golf cart on trails, around a vacation house condo, or to take the family to the lake or park, you absolutely can. Whether you want to take your cart to Orange County National Golf Club for 36 holes of championship golf or down International Drive/ I-Drive to take in the city's attractions, we have a cart for you! Remember that these vehicles must remain confined to appropriate roadways, so you cannot use them on sidewalks or pedestrian bridges. If you're in Orlando, golf carts for sale at Golfcarts.com are a tourist attraction, too. Come check out our dealership and get many great deals and offers!
Golf Cart FAQs
Q: Can my golf cart fit in the back of my truck?
A: Most golf carts can fit in the bed of a full-size pickup truck. This is a great way to transport your cart to a hunting trip or trail excursion. You may need to keep the tailgate of the truck open to accommodate the full length of the cart.
Q: Can anyone drive a golf cart?
A: Legally, anyone driving a golf cart must be a licensed driver.
Q: How do I charge my golf cart?
A: To charge the battery, you need to use the portable charger included with your vehicle. The charger first needs to be connected to the vehicle and then plugged into a GFCI outlet. Once plugged in, the charger will fuel the golf cart until it has reached maximum charge. At this point, it will automatically shut off. We recommend leaving the vehicle plugged in when not in use.
Q: Are golf carts street legal?
A: Golf carts are becoming more common in many of Central Florida's residential neighborhoods, golf communities, and beachside areas. They're a great way to get outside, spend time with the family, and easily zip around town. While we recommend you research your local ordinances before taking your golf cart on the streets, our Rookie and Legend models offer Low-Speed Vehicle and Street Legal Packages to ensure your golf carts are good to go on the road. Because when you're in Orlando, golf carts for sale at Golfcarts.com are the real deal.
Q: Can you drive a golf cart to Disney parks?
A: While you can not bring your own golf cart into the Walt Disney World theme parks for various safety reasons, Golf Carts are an efficient and fun way to navigate Disney's Fort Wilderness resort and can be brought on the property by guests with access to dedicated parking areas for said golf carts at Disney Transportation locations on site.
Visit Our Orlando Location to Find the Perfect Golf Cart
Golf Carts are a great way to get outside and enjoy local communities and natural spaces. So whether you want to ride around the neighborhood in style with a brand-new ride or need help carrying fishing gear to the water, make your life easier and more enjoyable with a golf cart.
Looking for golf carts for sale? Orlando folks can compare our golf carts to find the right one in person at 4490 35th Street, Orlando, FL 32811.
About
We are a premium, all-electric golf cart dealer in Orlando, Florida, with prices that you can easily afford. Our golf carts make it simple to enjoy a quick and fun ride through different areas of Orlando, explore the neighborhood, or plan a family outing to the beach. With our durable and fully equipped golf carts, you can even venture off-road for hunting or take care of chores around the farm. Since we offer electric golf carts, they operate silently, ensuring you won't disturb your neighbors.  
Moreover, we have golf carts that comfortably seat up to six people with our stretch upgrade. Our affordable yet luxurious electric golf carts not only help you save money but also reduce your reliance on gas, making it the perfect mode of transport for family adventures. If you are from Orlando, Sanford, or Longwood and are looking for golf carts, contact us today. To check out golf carts and accessories, visit our outlet in Orlando today: