STORE DETAILS
Golf Carts For Sale in Kingsport
1044 Fordtown Rd
Kingsport, TN 37663
1(423) 297-9171
HOURS OF OPERATION
monday
10:00 am - 6:00 pm
tuesday
10:00 am - 6:00 pm
wednesday
10:00 am - 6:00 pm
thursday
10:00 am - 6:00 pm
friday
10:00 am - 6:00 pm
saturday
10:00 am - 5:00 pm
sunday
closed - closed
Golf carts come in various sizes and designs, but they all serve the same function: getting you from point A to point B on the golf course, especially in a place like Kingsport, where you're surrounded by a peaceful and calming environment. But golf carts can be used for more than just transportation. While you play, they can also help you save time and money. Golf carts help you get around town, cruise the golf course, and take leisurely drives around your neighborhood. Peruse through our Golf Carts For Sale in Kingsport.
Golfers move around golf courses on golf carts, which are compact, four-wheeled vehicles. Golfers can also use them for other things, like transporting cargo or driving people around. Golf carts come in different styles; some feature enclosed spaces to keep you safe from the elements, while others are open-air models so that you may travel in the fresh air. 
Consider your needs, budget, and ideal features when selecting a golf cart. You can get the perfect golf cart for your needs with a little research and help from golfcarts.com in Kingsport. Visit our dealership today and check out our inventory!
Golf Carts in Kingsport
You can get some of the highest quality Golf Carts in Kingsport at our dealership. We make sure all customers are happy with their purchases. Our team will guide you through the purchasing process and help you find the right model to buy based on your needs.
The Rookie
The feeling of getting a new golf cart always hits right. With the Rookie model, that feeling increases tenfold! Because of the many features and simple design of the Rookie, it is the best golf cart for people on a budget. What's better than having the best golf cart for a fair price? The Rookie delivers high performance without a hefty price tag. With its powerful battery that can push the cart up to 20 mph and its seating capacity of two passengers, the Rookie is the best purchase for people new to golf carts or someone looking for simplicity. Safety features like turn signals, brake lights, LED front lights, and fantastic ground clearance are also included.
The Pro
Our Pro model golf carts are for people who want higher performance and better comfort. The Pro model has powerful batteries that can speed the cart up to 25 mph. It can easily drive up an incline and even tow other vehicles. The Pro model is a game changer among electric golf cart models. You can drive around in your neighborhood in this good-looking cart, and even use it to run errands. There's plenty of room in the cargo area to store groceries!
The Legend
Sometimes more isn't enough, so we have given you even more with the Legend! The Legend comes with a battery pack that can speed it up to 25 mph and tow 800 lbs. The sturdy wheels on this model will give you a smooth and steady ride and also provide the cart with the ability to go off-road. Thanks to the 14-inch stylish wheels on the Legend, this cart has impressive ground clearance. It is also equipped with recreational accessories like an audio system to keep the ride fun.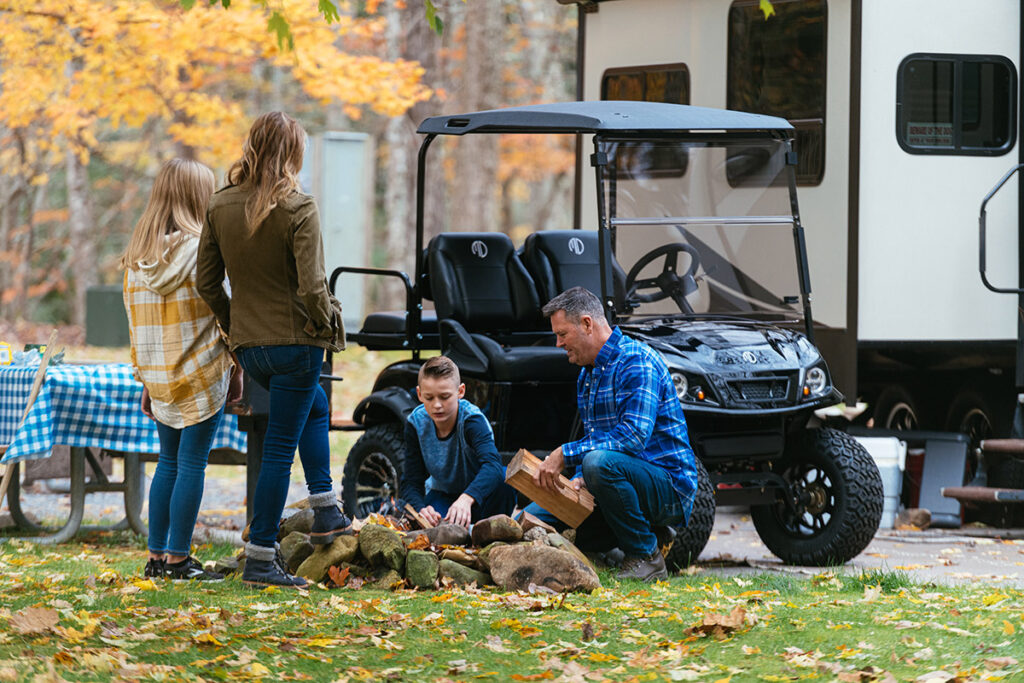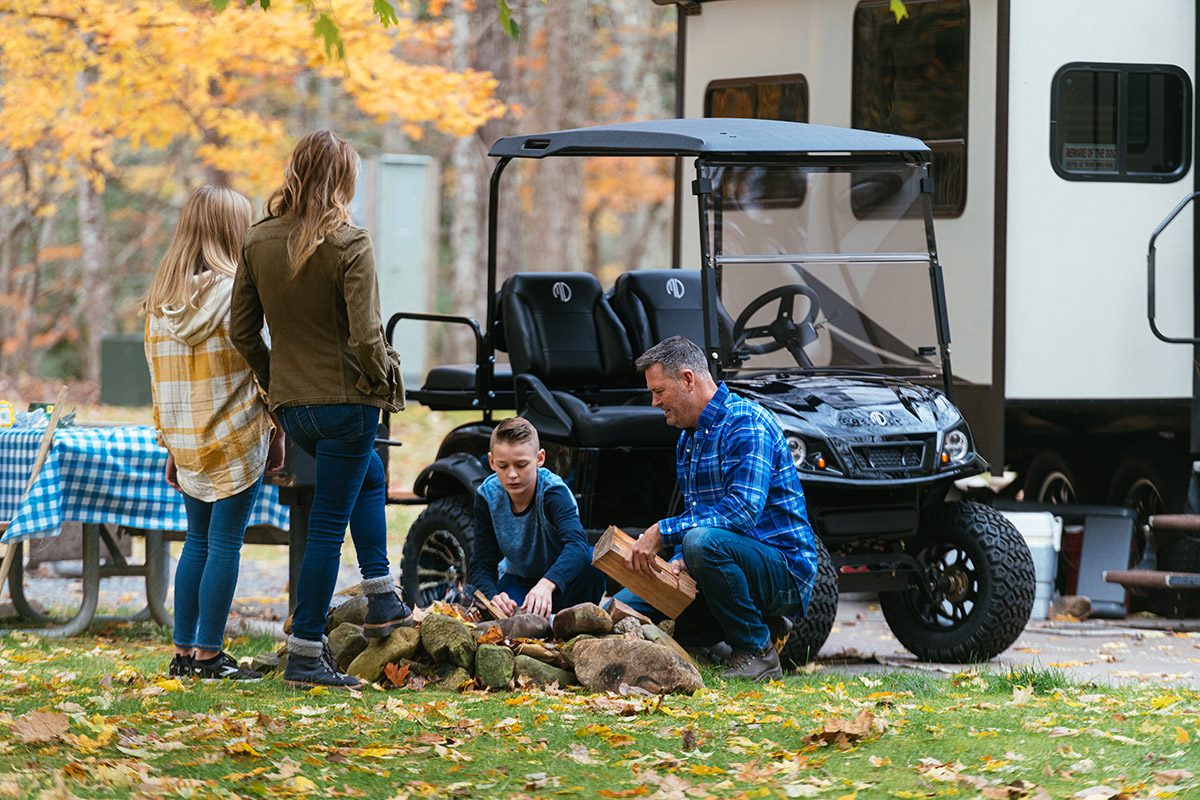 The Beast
The Beast is made for rough terrain; its alloy rims have excellent ground clearance, allowing it to go anywhere! The Beast is for the people who prefer a higher class of golf cart. This golf cart handles anything you put through!
The Beast LE
Our Beast LE model is the most premium golf cart on the market. It's for people who demand style along with top notch performance. You can expect everything from this model. From huge storage compartments to a smooth and relaxing drive, the Beast LE is simply the best. The steering wheel and suspension are of premium quality, so the driver can easily steer on the golf course, Kingsport streets, or around the countryside. 
Kingsport Golf Carts
Finding a brand that makes high-quality golf carts at reasonable rates is a difficult thing to do. But you don't have to worry about that since Golfcarts.com is here in Kingsport with the best inventory to offer. Our golf carts are tried and approved by many customers. Purchasing any model of our golf carts will give you class and performance, and you can travel around the golf course in utter comfort.
Golf Cart FAQs
Q: What Are The Maintenance Costs of a Golf Cart?
A: Golf carts are usually very affordable to maintain. For electric carts, specifically, you only need to ensure that the battery is maintained and that there's no damage to the cart itself.
Q: How Much Should I Spend On a Golf Cart?
A: If it's the first time you're getting a golf cart, you need to search for the brand and model of the cart. Prices vary according to the features. Jot down your requirements so you can make the best purchase at the best price.
Visit Our Kingsport Location
If you're in Kingsport or somewhere nearby, visit our dealership and look at some incredible golf cart models. Our golf carts are focused on being practical and budget-friendly. Golf carts are a flexible and reasonably priced mode of transportation with many uses. They can readily maneuver through confined locations because they are smaller than cars. If you need a cart to travel around Kingsport, we can give you that! You can shop at our store through our website or visit us at 1044 Fordtown Rd, Kingsport, TN 37663.
About
We are a premium, all-electric golf cart dealer with prices you can afford. Our carts make it simple for you to take a quick trip through the neighborhood, a family outing to the beach, and even go off-road with a cart perfect for hunting or chores around the farm or homestead. You won't bother the neighbors with these carts! Our carts are completely quiet so you can feel comfortable that you aren't going to get a letter from your HOA, a noise complaint from your neighbors, or wake a sleeping baby when you pull away from the house. Plus, we offer carts that can fit up to six people comfortably with our stretch upgrade. Room for the family and even a few more! You can save money with our affordable but luxury all-electric carts, plus it's the perfect way for you to save some gas and still be able to take your family on all the adventures they can dream of.